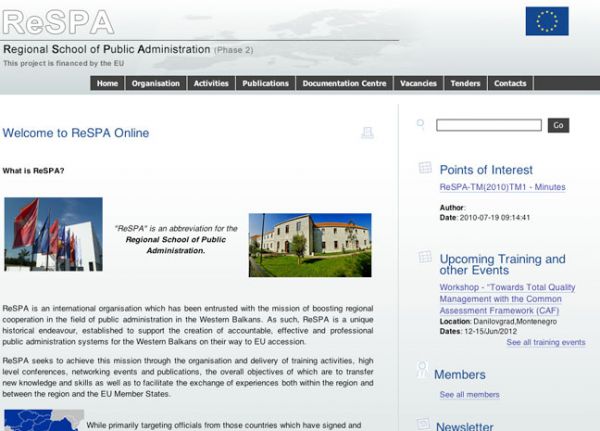 Apogee Information Systems has successfully completed the project of redesign and upgrade of the official website for the Regional School of Public Administration. The upgrade works for the web page of the organization intended to further enrich and update the information available on the website, enable easy content retrieval for website visitors and effectuate information management tasks for a multi-purpose and multi-lingual website as the one of ReSPA.
ReSPA aims to serve as a continuously updated source of information on regional administration activities throughout Europe, such as thematic conferences, new publications and other related activities.
This project was successfully concluded thanks to the innovative tools and technologies available in Apogee's Essence CMS platform.