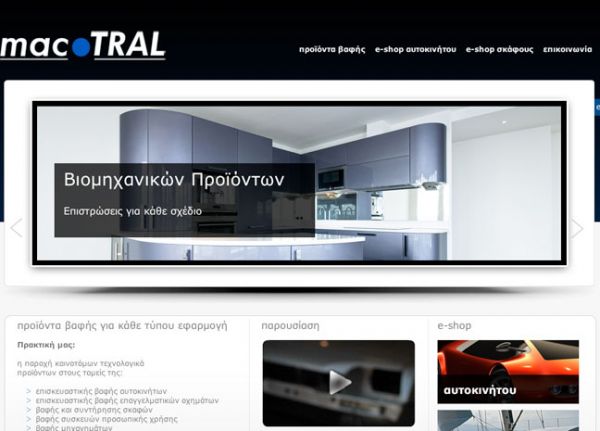 Apogee Information Systems
has successfully completed the design and development of the official website and e-shop of Macotral S.A. .
Macotral
specializes in the field of finishing systems for automotive, yachting and industrial.  The company supplies innovative and high technological products through high level supporting services from its experienced staff. The visitors of the website have the opportunity to inform and also to buy finishing products through the e-shop, which is based on Essence.
Essence
represents a powerful Content Management System that permits smooth maintenance, updating and management of any website or portal. The web designers of Apogee developed and designed a modern and functional website based on studies in order to present effectivly the characteristics of the company and to make easy for visitors the navigation to the website and to the e-shop.