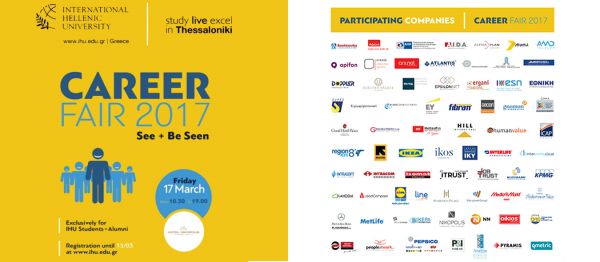 We are glad to inform you that on Friday, 17th of March, Apogee Information Systems will be participating at the Career Fair organized by the International Hellenic University for its students and alumni.
Our Operations Manager Xanthippi Grigoriadou and Senior Recruitment Specialist Katerina Xenoudaki, will be presenting the company and be there to discuss current and future openings.
Best of luck to all the IHU students and alumni and hope to see you soon at the event!